Company Description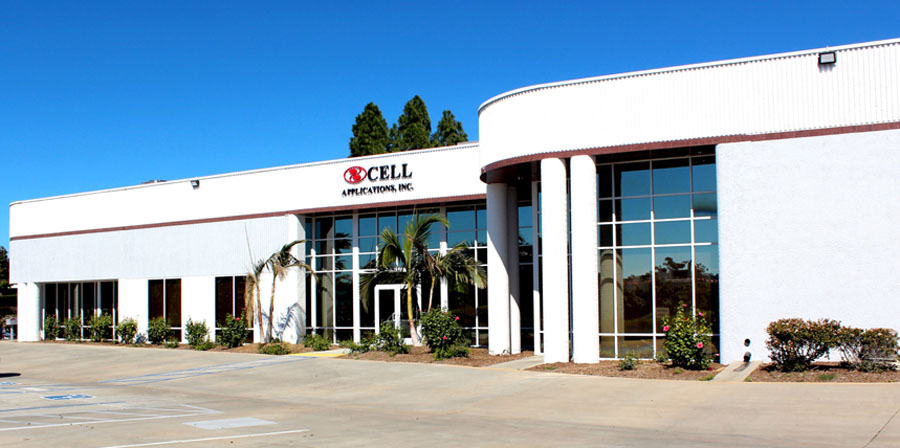 Since 1994, Cell Applications, Inc. has been a recognized global leader in isolation and purification of Primary Cells, and their culture in optimized, cell type-specific media. Early on, we recognized the demand for physiologically relevant, high quality primary cells, and now offer deep experience handling the notoriously sensitive and finicky cells. Cell Applications, Inc. is built on strong foundations of high cell purity, quality control and characterization. With extensive hands-on experience, our highly trained PhD Scientists offer strong technical support. In addition, standardized, step-by-step instructions are provided, laboratory-tested and unique to each cell, tissue and species.
Our cell biology products and custom services support basic life science in the world's top universities and research institutes, as well as drug discovery and development in leading pharma on projects like tissue engineering, spheroid generation and protocol development.  Regular advancements are made in collaboration with academic investigators, industry experts and Scientific Advisors.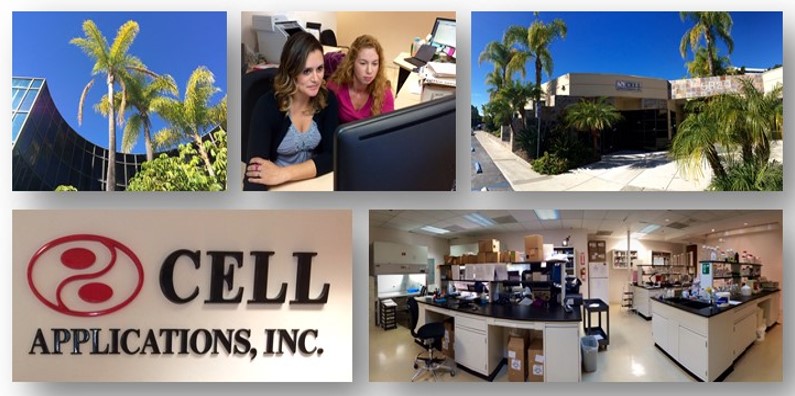 Cell Applications, Inc. well-equipped primary cell toolbox includes stem cells, differentiation, tissue engineering, 3D cell models and more.  Specialized media, culture reagents, growth factors, transfection reagents, antibodies, RNA and other supporting products extend and complement the applications available for these cells.  Scientists routinely cite Cell Applications, Inc. cells, media and cell biology products, including articles and patents for Nobel-awarded breakthroughs. Made using standard operating procedures, quality control, and extensive characterization, our manufacturing, packaging, management systems, standards and guidelines are approved to FDA 21 CFR Part 820 (cGMP). Now entering our third decade of business, we welcome the opportunity to energize your discoveries!
Primary Cells
Cell-based experiments play a key role in biomedical breakthroughs and depend on the establishment of healthy cell populations.  The cell type used for these experiments is critical.  Isolated directly from tissue, primary cells resemble normal physiology and lack modifications associated with immortalized, genetically-altered cell lines. For the typical lab, however, the successful isolation of healthy primary cells requires extensive training, substantial time, money and human resources.  Even then, protocols and results vary, and cells are subject to contamination.  Also, mass-produced, general-use culture media are not optimized for the unique requirements of individual primary cell types.
Primary cells are first carefully removed and released from tissue, and then established as a population in a controlled culture environment.  The primary cells in our comprehensive library are low passage and robust, with high viability, transfection efficiency and guaranteed doublings.  To maintain optimal cell health, behavior and performance, our media, reagents and conditions are painstakingly optimized for each cell type.  We can expand, freeze, document and test cells isolated from nearly any tissue or species.  Altogether, Cell Applications, Inc. offers many unique human and animal cell types, available in various sizes and packaging configurations.  These formats include freshly isolated, cultured, proliferating or cryopreserved cells.  Frozen vials, microwell plates, flasks or easy-to-use Total Kits provide further options.  We maintain multiple lots, with unique profiles of donor age, gender, ethnicity, disease status, and even medications taken.  Tissues and cells can also be isolated in matched sets from the same donor.
Quality
Low passage, robust, high viability & transfection efficiency, guaranteed doublings

Media and reagents optimized for each cell type

Published extensively, including Nobel-awarded breakthroughs. Isolated using standard operating procedures, quality control, and extensive characterization

Manufacturing, packaging, management systems, standards and guidelines approved to cGMP standards
Selection
Extensive array of human & animal cell types, in numerous ordering configurations

Freshly isolated, cultured, proliferating or cryopreserved cells, convenient sizes & formats

Frozen vials, microwell plates, flasks or easy-to-use Total Kits

Multiple lots, unique profiles of donor age, gender, ethnicity

Normal or diseased donors, matched sets from  same donor
Support
Into our third decade of expert isolation, purification, subculture and growth of primary cells, both standard and custom

Deep hands-on experience, step-by-step, laboratory-tested instructions, strong technical support

Direct sales, sound logistics and global distribution